I know, I've been promising and promising! But here they are. They still need the toes grafted, I'll do that tonight, and put up more pics after.... modeled even? but now, without further ado...
The Pair
A leg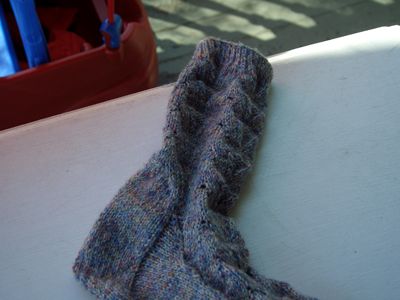 The Toe to be Grafted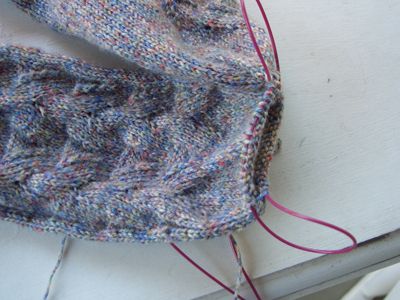 The only note I'll make for this pattern is that it is most definitely NOT written for 2-at-a-time. Cookie A. writes grewat patterns, but she is very obviously a DPN sock knitter, and the pattern did not translate easily to magic looping 2 at once. That having been said, I love the pattern.
Oh, and I should also note that the leg is very snug for me. as in, I can barely get it on over my heel... but I can, just, and I love the look, so it will survive. With wear, I hope it will go on a little easier, but really, I'd rather a snug sock than a loose one.
Tweet Me