As you may have known, This Past weekend I got to go to the Fingerlake Fiber Festival, something I now plan to attend without fail every year hereafter. Can we say pure FIBER BLISS?
Tons of pretty things, fiber, yarns, WHEELS, spindles, all sorts of stuff! I got to meet and chat with Jonathan and Sheila Bosworth (think Journey Wheel and Bosworth Spindles) and even got to try out a Bosworth book Charka. (it wasn't my taste, but so beautifully made)
I got to touch and feel so many things, and got to hold both Bosworth spindles as well
as Goldings, and I tell you what, I was afraid to break them, as much as they cost. But SOO well made!

I tried to stick to a budget (I chose a budget of a bit less than I will have excess after buying my wheel next month) and did really well. I got some BFL, and some corried
ale-finn which was just so soft, and some natural brown fiber that was $1 an ounce, and I
should have gotten more, because I know it will go fast. I don't anti
cipate using much myself, but I have nieces who were mesmerized by my spinning Friday night, and it will be perfect to give them a handful and say, here, try it. (with
toy wheel spindles, of course)
I also got a Turkish spindle, cause I wanted to try a bit of a heavier spindle, (specially for plying) and I rea
lly thought the idea was cool... plus, it spins FOREVER.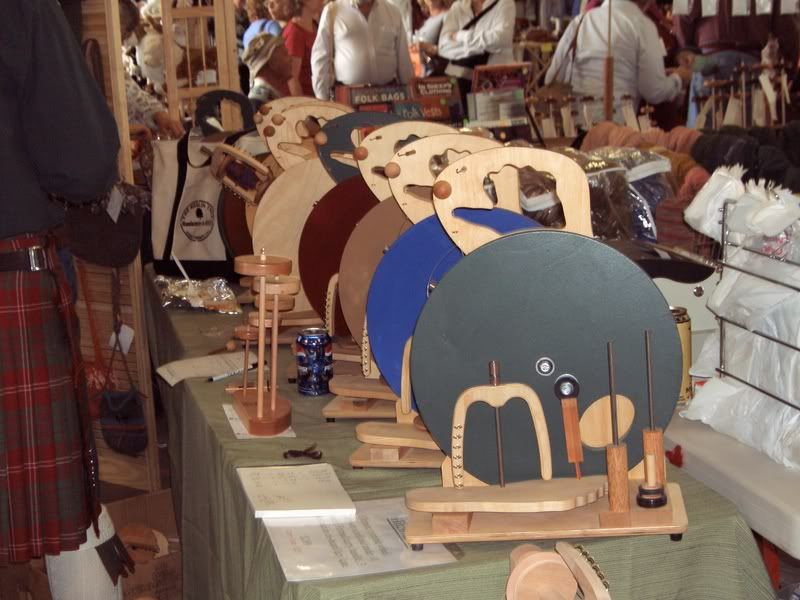 I came home only wising I had h
ad more money to spend,
because everything a person could want for spinning was there, and in great supply. or maybe if I could just live at fiber fest... yeah, that'd be cool.

Also this weekend, I made my very own PVC Niddy Noddy. But, with the cheapness of PVC, and the length it comes in (too long to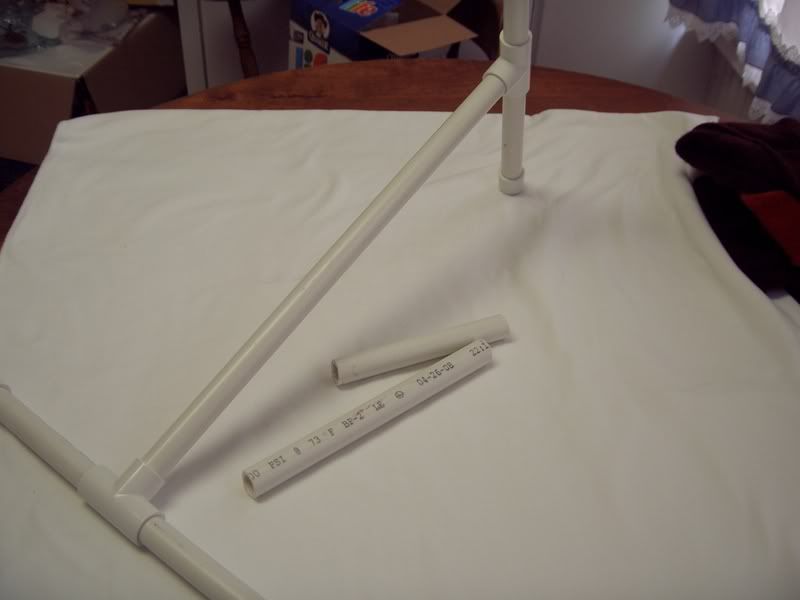 stand on end in my house of the tall ceilings) I was not content to make just one simple Niddy. I made a 3-in-one Niddy. By measuring out different lengths of Piping, I was able to make a niddy that can convert from making 24" skeins, to 1 yard skeins, to 2 yard skeins.