Right to business, April 15, more spindling. For those who don't know, this is an Ashford Turkish spindle, and it weighs somewhere around 2 ounces. It is by no means a work of art, but it gets the job done. And the nifty part is that when you are done spinning, the yarn can be removed in a center pull ball.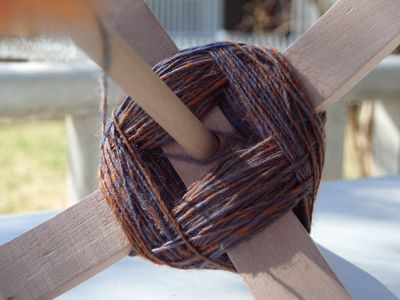 April 16, 17, and 18, I spun only the minimum 20 minutes each day, on the spindle
April 19, I used some Brown Sheep Mill Ends to practice spinning thicker singles. this is the thickest I have ever spun, about DK singles, I think.

I also did some more bamboo (the second bobbin)
April 20, I started spinning some mixed breed Fiber from the Whorling Tides Naked Fiber Club. It is really very clean, and the locks were in good shape, so I am spinning straight from the lock and just fluffing it out. I highly recommend this shop. Beth is great.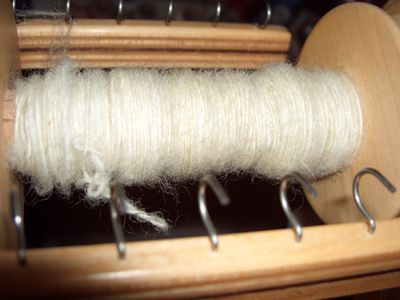 April 21, I forgot to take pictures before continuing to spin yesterday. Bad me.
April 22, more mixed breed wool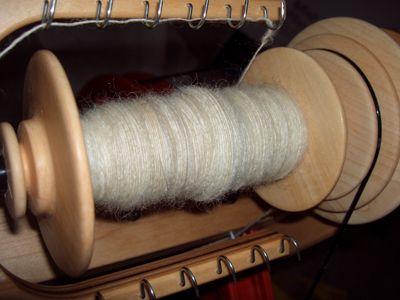 So, I think that brings us up to date. Tomorrow, the Monkeys.