Alright, we're back to business!
Here is the latest of the Yarn Everyday series:
April 10th, More Bamboo:
April 11th, Finished the first bobbin of bamboo and plyed my perendale:
April 12th, Finished spinning and Plied the Pink Chocolate Batts from The Good Sheep. These were to die for, by the way. This yarn is currently up for sale at The Indie Dyers Coop.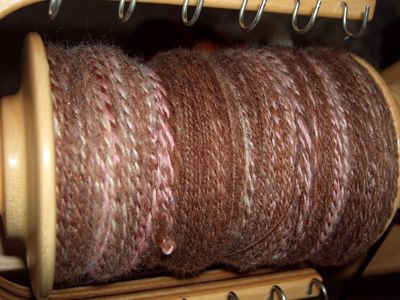 April 13, Dyed some pretty Yarns and Fibers. Also My friend finished her first skein of wheelspun yarn. The yarns shown (mine, not my friend's) are also available for sale at the IDC.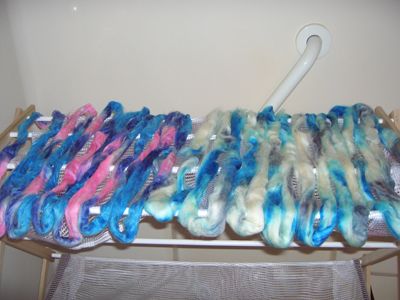 April 14, Taught my mom to spin, while she was doing that, my secondary wheel had a piece break, so she learned on the ladybug. So I spindled.
Mom's First Yarn: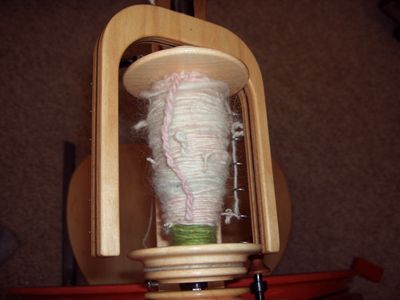 Ok, wow, we are a little pic heavy today. I'll continue with April 15th tomorrow, and perhaps the monkey socks the next day... they are almost done now, you know... just missing the toes, now.