I'm making it, yes I am... wanna see?
Isn't it pretty?
And here is the matched set, my new purse with the matching Wallet: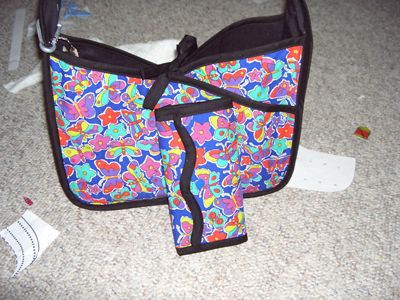 Please ignore the scrappy mess on my floor. It gets that way when I am crafting... I just throw things over the side of the desk as I work... I really need a new trash can for that space...